This was Chris' first time at the Ugly Disco although I've been 4 or 5 times.  He wasn't sure what to expect but has now informed me, we are going next year.  Needless to say, we had a blast from the past!  Enjoy the pics.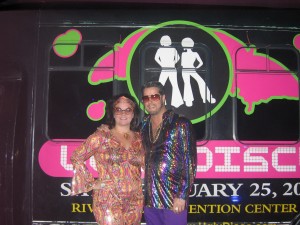 Chris and I by the Ugly Bus (save the date February 25, 2012).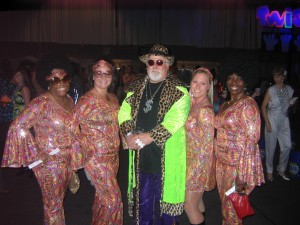 This man was really nice.  Promised us all jobs with a great dental plan.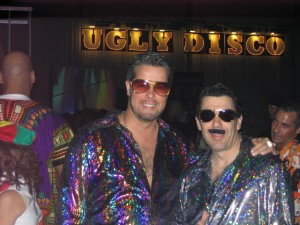 Chris looking like "McSteamy" and our friend Chico (a.k.a. Dan).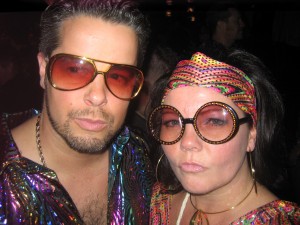 Why Chris and I need to keep our day jobs. 
(Vogue won't be calling us anytime soon!)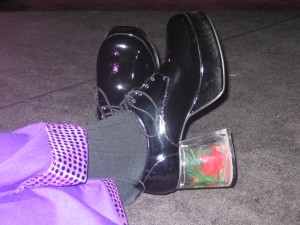 Chris' shoes had goldfish in them.  And he seemed much more sympathetic to women's "aching feet" after dancing all night in them.