Why Only 10% of New Business Owners Succeed, While All the Rest Fail,
and What You Must Do to Build

the Business of Your Dreams
Dear Business Owner,
We've all  heard the statistic that 50% of new businesses fail in the first year and 50% or more of those fail within the next 5 years.  The untold statistic is of those businesses that don't fail but never really find much success either.  The struggling business owner is a very common plight!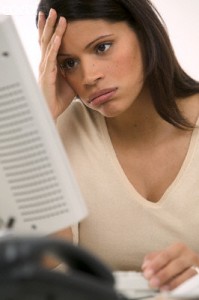 When experts are asked for the number one reason businesses fail, you will usually hear "undercapitalization."  That's a really fancy term for "you were spending more money than you were bringing in!"  And why aren't businesses bringing in enough money?
From working with hundreds of small business owners, we can tell you that the fear of picking up that phone and calling prospects is so great that many business owners would rather LOSE THEIR BUSINESS than PICK UP THE PHONE! Hard to believe but it's true.
So is your business where you want it to be?  If not, why not?
Believe me, we've been where you've been.
When my partner Chris started his career in sales, he faced similar feelings of fear.  He was worried people would find him "pushy" or "too aggressive".  He also made decisions of who wasn't interested prior to calling them (like he knew!).  He had thoughts like "They wouldn't be interested in what I'm selling" or "I can't believe Chris went into sales.  He had a good career going as a teacher."
All of these thoughts sabotaged his ability to prospect and in less than a year he found himself on the "hot seat."  The company he represented was very numbers driven and they wouldn't tolerate mediocrity.
Fortunately, he discovered a secret to overcome his fear.
With this secret, he soon tripled his call activity. The results were immediate and life changing.  He went from almost losing his job to qualifying for his first sales conference.  But that's not all. He qualified for three straight sales conferences and found himself in the top 10% of all salespeople in his industry.  It was a rapid transformation from below average to highly successful.
WHAT HAPPENED NEXT IS AMAZING…
When he met me, a business owner, he found that I had the same thing happen in my business.  I almost went out of business because of my fear of calling on prospects.  I was even afraid of calling on clients I already had!  Needless to say, something had to change.  And it did!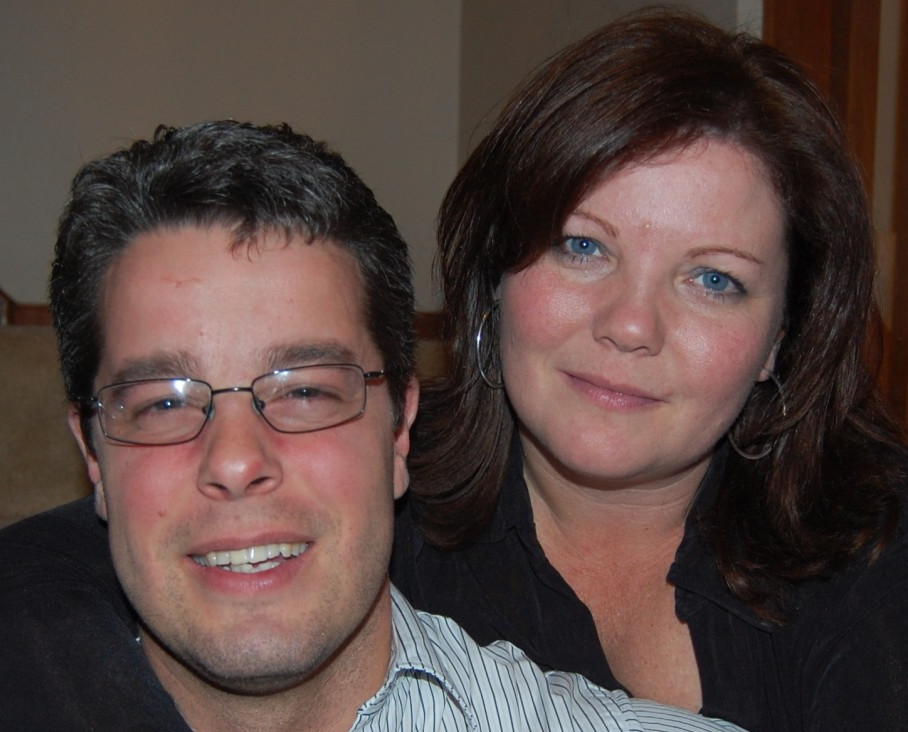 In one year, I tripled my business while taking more time off and having a lot more fun.  How did I do that?  Turns out, I had learned the same secret Chris had and by applying this I was able to take action despite being afraid of prospecting.
When we came together, it was clear that we both had a story to tell.  And we were so passionate about the secret we had learned and used to overcome our fear and explode our businesses, that we had to share it with others
That's why we are excited to bring you:
THE BRAND NEW
"OVERCOMING CALL RELUCTANCE
30-DAY COACHING ONLINE SYSTEM"
All The Proven Fear-Busting Tools,
Models, and Ideas You Need To Start Attracting
a Flood Of New Customers Fast…
Laid Out In An Easy-to-Follow,
Step-by-Step, Daily System In Plain English
Chris and I put our heads together and came up with an easy, cost-effective, virtual 30-day coaching system to walk you through and implement every tool we've used to overcome our own sales call reluctance.
By working this system you can't help but…
Learn to deal with and overcome whatever fear is holding you back.
Say good-bye to overwhelming feelings of frustration, worry, and confusion about how to make your business successful.
Discover a simple method for knowing daily if you're moving towards success or away from it.
Know exactly what to do every morning to move your business forward.
Generate the cash flow and income you deserve.
Share your products and services with the people who need it most, and feel proud about your business and the impact you're making on the world.
Finally experience the personal and financial

freedom

of owning a successful business!
You will use this program for 30-days and, we expect, find it so valuable that you will turn around and use it EVERY 30 days.
"The tools in your 30-Day Coaching System are excellent and the audios, as well.
I would recommend this to other consultants and I will work this system again and again."
~ Lynn Klei, Independent Sales Director, Rochester, NY
I can't resist…here's a sneak peek at the 30-Day System!
Once you begin to work this system, you will be generating new customers on an ongoing basis! Here's a sneak peek of what's included:
Part 1: Overcoming Call Reluctance 30-day Coaching Manual
The manual will give you all the tools, models, and concepts you need to overcome call reluctance and serve as your daily guide as you implement these strategies yourself. This is not a long, drawn out, boring book that you'll have to spend hours trudging through. Instead, it's a short, to the point guide (one page per day = 10 minutes per day) on exactly what you need to do to start calling more prospects than ever before!
Part 2: Overcoming Call Reluctance 30-day Coaching MP3 Audio Recordings
Imagine having Chris and I there with you every morning to get you started!  Chris and I really wanted to put our new system to the test. So we decided that we would work the program while we created it.  Many people who see us training in the front of the room think that fear doesn't hold us back – but that's NOT TRUE!  We experience fear just like everybody else.
So Chris and I are, in essence, "working the program" alongside you and pushing through the fears that hold us back in our businesses.  What this means is, I will check in with you daily via recorded audio from my home office (where I run my consulting business) to walk you through your (whoops) OUR exercise for the day.
Chris on the other hand will be on the street, pounding the pavement, for his sales job.  He will be recording live the "stories" that keep him from calling on prospects and referral sources.  He will walk you through the tools he will be using to push past his fear and then he'll check back in once the call is done.  Was his story correct?  Or was it just his story spinning out of control?  You'll have to listen to find out!
Part 3: Quickstart Kickoff Audio
While you could sit down with your manual and audios and start implementing the system by yourself, we thought it would be a lot more effective to review the system with you!  On this audio, Chris goes over some basic principles on how fear stops us, while I walk you step-by-step on how to use the manual.
"I have been using the OCR 30-Day system right along and today will be Day#5 for me .
It certainly has given me the extra motivation I needed to make those calls and I'm learning lots about
my "stories" that have held me back not only in sales but in all other areas of my life.
I've made at least 8 calls within the past 2 days and have some bookings lined up.  Thanks again!"
~ Jean Miller, Independent Sales Consultant, Rochester, NY.
What's Overcoming Your Call Reluctance Worth To You?
Think about this.  How much is one new customer worth to you?  Over the course of one year?  $100?  $1000?  $10,000?
With this system, we are showing you exactly what you need to do to bring in as many customers as you want.  And if you decide you want 10 new customers within the 30 days and those customers are worth $100 on the front end, that's $1000 at the end of the 30 days.
We can't make a claim about how many more clients you will get using this system because your success depends upon your willingness to use what we teach you.
However, we can guarantee that if you work with us and implement this 30-day coaching system in your business, you will see an increase in prospects, customers and sales.
But we do know that many of you are new to business and may be just getting used to managing your cash flow.  That's why we are offering this system for a very low web price of just $97, to give everyone who needs it most a chance to use it.
Click here to sign up for the "Overcoming Sales Call Reluctance 30-Day Coaching System"
That's just over three dollars a day for this system. (Less than a Latte at Starbucks!) Look at it this way.  If you get ONE extra customer as a result of using this system, you've gotten a return on your investment.  And you stand to make MUCH more than that.
Plus, if you order now, you'll also receive:
Two Special Bonuses to help you get the most out of this system!
Bonus #1: Email Support & Reminders
Since we don't expect you to be on your own while you implement this system, we are ready to respond via email to any questions or challenges you may have during the 30 days.  Plus you'll receive additional inspiration and information from us via email to keep you on track.
Bonus #2: "How To Market When You're Not an Extrovert" E-report
This free e-report is essential for those who find it daunting to market themselves and their businesses due to being introverted in nature.  It just so happens that there are some areas of business that introverts EXCEL in naturally and you can use this to your advantage.
You also get an (optional) enrollment in our Success Monthly Membership for only $9.97 per month.
We want to make sure you have ONGOING support and updated information from us on a regular basis.
That's why we're also giving you an opportunity to try one-month FREE in our Success Monthly Membership Club! This exciting program delivers…
Monthly Success Strategy. There are certain strategies that all our coaching clients work through when working with us.  You will receive what we consider to be "life-changing" information.
Success Strategy Quiz. Think of a GPS system in your car.  It can't give you directions to your destination until it knows your starting location.  Life works pretty much the same.  How will you know how to get where you want to go if you don't first know where you are?  Each month you will be able to take a short quiz to find out how well you're living the success strategies we're teaching.
Monthly Member Spotlight with me and my hand-picked business owners who are living our strategies (in the areas of marketing, success, motivation, etc.) and seeing amazing success from it. Stop recreating the wheel and start learning from those who are where you want to be!
Monthly Action Plan.  Best of all, every month you will receive an Action Plan to help you implement these strategies right away.  No more, read it and forget it.
You don't have to wait—your membership benefits will begin as soon as your purchase is complete. This offer is optional, but if you accept it your credit card will automatically be charged only $9.97 a month AFTER the first month for this great value. If at any time you want to cancel your membership, simply let us know via phone or email and we will STOP your membership immediately.
Maybe there are many of you out there who are like me when I started out… talented people with a gift to give this World who are reluctant to promote yourself. What good can your business do if you can't get it off the ground?
It breaks my heart when I see so many entrepreneurial-minded people with wonderful products or services who fail to grow and succeed because they just don't know how to work through their fear of prospecting that could bring regular customers for their growing business.
Even though this system should be mandatory for ANYONE who needs to sell or prospect for a living, this investment could be a financial hardship if we charged what it is actually worth. We could easily ask for 5 times the amount it's selling for now. It's simply THAT valuable when you think of all the income you'll make on the back end. However, we want as many people to get access to this system as possible.
So we're inviting you to try the Overcome Call Reluctance 30-Day Coaching System for just $97!
Click here to sign up for the "Overcoming Sales Call Reluctance 30-Day Coaching System"
It IS possible to have the business of your dreams… but you must have the right system in place. The 30-Day Coaching System provides you with the step-by-step actions you must take and the accountability that is essential to help you find more customers, and boost your cash flow, no matter what type of business you run, large or small. Whether you're just beginning or are already well on your way.
Our Personal "You-Won't-Be-Disappointed" Guarantee!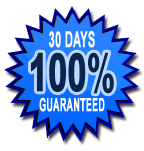 We need to know this system is going to work for you. That's why we're giving you 30 days to test-drive The OCR 30-Day Coaching System. If you're not 100% thrilled – we want to send your money back. If you're not happy, then we're not happy.
So if for some reason the The OCR 30-Day Coaching System doesn't meet your expectations, just ask us for a refund up to 30 days from your purchase.
No reason needed. And nothing to return. It couldn't be simpler. And that's our promise!
So, are you ready to start getting more prospects and customers for your business?
Just click on the secure order link below, so we can get you set up with the Overcome Call Reluctance 30-Day Coaching System right away!
Yes! I can't wait to receive the "Overcome Call Reluctance 30-Day System," so I have the process to get out of my own way and generate lots of new leads and prospects for my business.
I understand with my investment, I'll receive the following:
Part 1: Overcoming Call Reluctance 30-day Coaching Manual
Part 2: Overcoming Call Reluctance 30-day Coaching MP3 Audios
Part 3: Quickstart Kickoff Audio
Not only all that, but you get these bonuses as our gift to you!
Bonus #1: Email Support & Reminders
Bonus #2: "How To Market When You're Not an Extrovert" E-report
Finally, I'll receive my first month FREE in the Success Monthly Membership Club! This exciting program delivers a Monthly Success Strategy, along with a Quiz to score my mastery of this strategy so far, Member Spotlight to learn from other successful business owners and lastly, the Monthly Action Plan.
I'll receive all this for FREE for one month! Subsequent months will be billed at $9.97 if I choose to stay. (Continued membership is optional.)
I understand Overcoming Call Reluctance 30-Day Coaching System comes with an iron-clad money back guarantee. If I'm not 100% happy, I may request a refund within 30 days of my purchase and I'll receive my money back with no reason needed. My investment is risk free!
So Which Risk-Free Payment Option Would You Like? Click One Option Now
You can be assured this online transaction is 100% secure and after your information is received you will get an electronic receipt and instructions within just a few minutes.
Remember, we stand behind the information we're offering you. If you decide that this program isn't for you, just ask for your money back within 30 days of your purchase. No guilt trips or hard feelings. Get this great deal now, and make up your mind later.
So, are you ready? Let's go!
Wishing you prospecting success,
Nancy Roberts & Chris Kenney
P.S. Remember, you're buying Overcome Call Reluctance 30-Day Coaching System at absolutely NO RISK to you. You've got nothing to lose, so reserve your copy now.