What's Stopping You From
Crossing the Finish Line
In Your Business?
Dear Mary Kay Business Owner,
Are you tired of setting goals and then not reaching them?
Have you stopped telling friends and family when you're going to achieve the next level in your business because you're not positive you will make it?
Do you start every week with a pep talk that THIS week you're going to get through your "To-Do" list – only to end the week frustrated and disappointed with yourself?
Are you starting to wonder if there is something you're missing?
If so, believe us – YOU ARE NOT ALONE!
How do we know?  Because, we have been coaching ONLY Mary Kay Directors and Consultants over the past two years, and we hear the same fears, frustrations and obstacles come up over and over again.
Plus when we sent a survey to Mary Kay Directors and Consultants, the SAME challenges are always at the top of the list!
As a matter of fact, we've identified three main challenges that cause the most frustration and emotional stress.
So, what are they?
Time Management and Work/Life Balance – Many of our Mary Kay coaching clients are working mothers and, we believe, there is no job more important.  So how do you balance everything you have to do for your family and still get your business across the finish line in June?
Motivating and Coaching Team Members is essential to growing your business.  But with many personal challenges, team members are not always as focused on business as we'd like them to be.  How do you have the difficult conversations you need to have while showing compassion and understanding?  How do you talk about productivity without team members thinking you're only about the "numbers?"
Overcoming Fear and Sales Call Reluctance is by far the biggest challenge to growing a business.  If you're not willing and able to call leads, follow up with customers and have recruiting conversations, you will just continue to spin your wheels.  Women in particular have a challenge with promoting themselves (even when they know what a great opportunity they have!).
That's why we decided to address these TOP 3 challenges in the brand-new audio program…
Fast Track To Cadillac -
How to SHIFT Your Business
Into High Gear
Here's what you'll learn: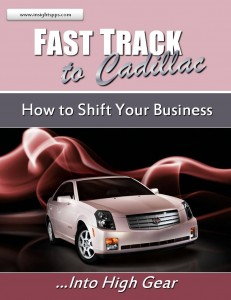 MODULE 1: Time Mastery & Work/Life Balance
The #1 solution to challenge of feeling torn between work and family!
A 4-factor model that will help you prioritize EVERY area of your life.
How to identify exactly WHICH TASKS you SHOULD be spending time on, and which to DELETE from your list immediately.
How to track your SHORT-TERM goals and your LONG-TERM goals and ensure you make regular progress on them every week.
How I handle THE EMAIL AVALANCHE (there's a trick to not letting it suck you in!)
The $10 GADGET that will help you get FOCUSED and ON FIRE when you need to get things done. (And it's not a cattle prod!)
The MINIMUM things you need to manage to be most productive when you're getting started… all the way up to what we personally use today to run our business.

MODULE 2:  Motivating & Coaching Team Members
The #1 mistake we make when trying to motivate others (that usually backfires!)
Why motivation doesn't last (just look at gyms in February) and what to use instead!
The 6 main motivators for women and how Mary Kay can reward them all.
How to coach consultants who are "down and out" because they keep setting and missing their goals.
The secret to having productivity conversations without consultants thinking you're only about the numbers.
MODULE 3:  Overcoming Fear & Call Reluctance
The fastest way to shift your reluctance of making sales calls to excitement.
A simple formula that will explain exactly why you're getting the results you're currently getting.
The 8 types of call reluctance that most affect Mary Kay business owners.
How to know if you've called a prospect enough!
When the economy will stop impacting your business (really, we know this!)
We address all these topics with our coaching clients regularly.  And we've seen that sometimes just the smallest shift can make a huge difference in their business.
For example, Stephanie was a consultant that had been a DIQ seven times but had always missed the target.  She hired us to coach her and within a very short time finally reached her goal of becoming a Director.  In fact, we were thrilled to see her at the Leadership Conference in Houston!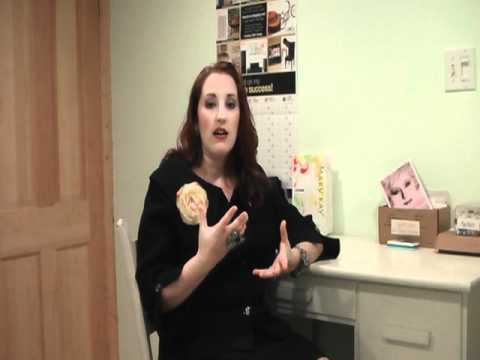 What helped Stephanie stop spinning her wheels and finally get on the track to Directorship?  The very same things we will be sharing with you in the "Fast Track to Cadillac Audio Program."
How about you?  Have you ever felt like you had one foot on the gas and one foot on the brake in your business?  Part of you says "GO" but another part of you says "STOP" or at least "CAUTION – SLOW DOWN".
Ladies, listen to this part, ok?  Really important!

If this is the case, you could conceivably spend your ENTIRE life with the same goals and never reach them.  Because as soon as you make some progress, you slide right back.  Sometimes all it takes to get your foot off the brake is some accurate information (not the same ole' strategies that have worked for MEN for years!),  insight and inspiration to take action on that insight.
That's what we are personally guaranteeing you will get if you purchase the "Fast Track to Cadillac" Audio Program.
Here's what others have said about the program:
"Thank you so much for the program with you and Chris.  Very rarely do I ever sleep more than two hours.  But after listening, I took one small principle and applied it to my circumstances and I rested better last night than I have in a long time." ~ Vonda Tucker
"I thought the first module on Time Management was incredible and I can't wait for the next two modules. You and Chris have just given so much of yourselves and your wisdom to all of us, and we cannot thank you enough. Your training is literally changing lives!" ~ Jennifer Kyle Herd
"You and Chris shared a lot of valuable tools and things to ponder. I can't wait until the next module!" ~Lydia Wade
"Thanks so much!! I can't begin to tell you how much I gained from these three modules. You and Chris are amazing! I will definitely be reconnecting with you in the near future!!" ~  Lynn Canby
And this is just a small sampling of the positive feedback we've received.
PLUS, we have some exciting FREE Bonuses we're including with this program:
BONUS #1: Receive access to a "Clean Sweep Program." This downloadable assessment helps you analyze yourself in four different areas of your life: Environment, Relationships, Health, and Finance ($100 value).  By being honest with yourself, you create a foundation from which to work the Clean Sweep Program.
BONUS #2: A downloadable copy of Steve Pavlina's "Are You Wasting Your Precious Life?" article.  This "wake-up call" will have you viewing how you spend your time very differently.  Great for you to read and share with your team members.
Why is it so important to get this life and business-changing information now?  Because if you've always do what you've always done, you will continue to get what you have always gotten.
(This is close to the definition of insanity, by the way.  Doing the same things over and over expecting different results.)
So how would it feel to…
Learn the best tools and resources for maximizing the time you work in your business?
Feel confident and proud of your ability to balance your business and your personal life?
Be clear about what it takes to motivate and coach your team members without feeling guilty?
See the huge financial rewards of pushing through the fear of promoting your business?
Let us show you how to do this.
Click on one of the links below now to get started…
"Yes Nancy & Chris, I'm Ready to Stop Spinning My Wheels and Shift My Business into High Gear with the "Fast Track to Cadillac" audio program!



I understand with this investment, I receive the following: Audio recording, transcript and easy-to-follow-along worksheet for each of the modules.
MODULE 1: Time Mastery & Work/Life Balance
MODULE 2: Motivating & Coaching Team Members
MODULE 3: Overcoming Fear & Sales Call Reluctance
Plus, I will receive these great bonuses:
BONUS #1:

Receive access to a "Clean Sweep Program."  This downloadable assessment helps you analyze yourself in four different areas of your life.
BONUS #2:

A downloadable copy of Steve Pavlina's "Are You Wasting Your Precious Life?" article.

I'm assured this online transaction is 100% secure and after my information is received I will get an electronic receipt and immediate instructions on downloading my three Bonuses.
We are positive that you are going to love and benefit from this information!  However, if for any reason "Fast Track to Cadillac" doesn't meet your expectations, we want to make sure you end up happy. If you let our team know within 30 days of your purchase about your situation, we'll give you an equivalent CREDIT to use on any product in our online Success Store.
I'm ready to receive INSTANT ACCESS to the "Fast Track to Cadillac" audio program
by choosing one of the options below.

Please choose one OPTION: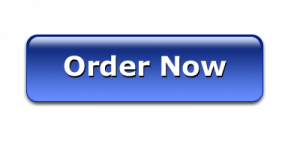 We can't wait for you to get this program so we can share with you ALL the great tools, tips and techniques that we have learned and shared with other Mary Kay business owners like yourself!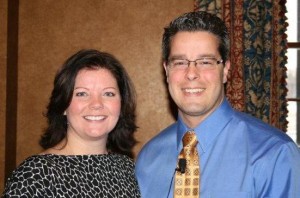 .
Wishing You Success,
Nancy Roberts & Chris Kenney
P.S. Remember, your satisfaction is guaranteed.  If you're not happy with the content of this program, you can contact us within 30 days for a full credit toward another product or program – no questions asked!!
P.P.S. If you have any questions that we haven't answered, please call 888-347-2949 and hit "0" to leave your question.  We will get back to you in a flash.
—