Learn THE SPECIFIC STRATEGIES we insist our private coaching clients (even our Directors) follow to reach their BIG goals — without any fluff or "SMART goals" nonsense — so you TOO can finish this Seminar Year stronger than ever before!
Chris Kenney and Nancy Roberts REVEAL in this jam-packed audio program the TOP seven strategies they personally use for setting and achieving BIG income goals.
Sign up now for this 4-part audio program for just $47!


Dear Friend,
Do you remember sitting at Seminar last year all pumped up by the inspirational stories of others and promising to yourself that THIS year, this was the year you were finally going to reach your goal of __________________ (Red Jacket, becoming a Director, qualifying for a car, etc.)?
Or perhaps you weren't at Seminar last year and you were so mad at yourself that you swore NEXT year, your business would be making money and you would definitely be at Seminar.
Or maybe you just became tired of "playing" part-time at your business and decided that it was finally time to take it seriously and create the freedom and success you really want.
Yet as the end of THIS Seminar year approaches, your frustration is probably growing as this isn't likely the first time you've set a goal and then missed it.
If you recognize yourself in any of these examples, the good news is, you're not alone. The sad part is, it's actually no surprise that this happens. From the day we started setting goals, we also created the habit of missing our goals.
How do we know? Because, we have been coaching Mary Kay Directors and Consultants over the past two years, and we hear the same frustrations and challenges come up over and over again around goals not being reached.
Red Flags That You Need To Change How You Approach Your Goals
Are you tired of setting goals for the Seminar year and then not reaching them?
Have you stopped telling friends and family when you're going to achieve the next level in your business because you're not positive you will make it?
Do you start every week with a pep talk that THIS week you're going to get to work on your goal – only to end the week frustrated and disappointed with yourself?
Are you starting to wonder how others keep achieving the results you want for yourself? And what it is that you are missing?
As a Mary Kay business owner, knowing how to reach the goals you set for yourself is essential to your success and longevity in this business.
So what is the secret to consistently setting and achieving goals?
Chris and I asked ourselves the same question when trying to figure out how to help our Mary Kay coaching clients reach their Seminar goals.
We both looked back at the most significant accomplishments of our lives and, step-by-step broke them down into the EXACT strategies we used to reach these big goals. We got really excited when we realized, we used the exact same strategies. We just knew we had to teach this.
For Chris, it was the year he hit "Circle of Excellence" in his sales career. With one month to go, he needed $56,000 in sales and up to that point, his best month ever had been $33,000. He needed to almost double his sales to reach his goal.
For me, it was the year I was turning 30 (I won't tell you how long ago that was!) and I decided to run a marathon. Yes, that's a 26.2 mile course. When I started training 6 months prior to the marathon, I couldn't run two driveways down from my house without feeling like my lungs were going to burst.
That's exactly what we want to teach you on our new
"Seven Strategies For A Fast Finish" 4-part audio program.
Fast Finish is not your typical goal-setting program. In fact, it's probable that what you'll learn in this program you have likely not heard anywhere else.
We take the approach that most goal setting is actually useless.
So we have removed the clichéd "SMART goals" process, the obvious tips like "write down your goals" (well duh!), plus there will be much more focus on goal ACHIEVEMENT than on goal SETTING (a distinction you need if you're to actually reach your goals).
Here's what you will learn in the complete
"Seven Strategies For A Fast Finish"
audio program: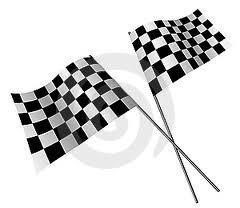 A simple method to setting goals (NOT the SMART goals system – we promise) that will not only make goal setting more fun but increase the likelihood that you will actually REACH your goal.
The #1 reason people set goals over and over yet fail to achieve them (think New Year's Resolutions).
Why you should be optimistic when setting your goals but how too much optimism can actually backfire on you – and what to do instead. (High I's take note!)
How something completely counter-intuitive (which is why you'd never think to do it) can motivate you to reach your goal.
Why most visualization techniques don't work (forget the Vision Board) and what the most successful people use instead.
How Chris and I dealt with the challenges and obstacles that came up (and believe us – there were plenty) as we moved toward our goals.
A simple formula that will explain exactly why you're getting the results you're currently getting.
The #1 strategy for managing your fear as you move toward your goal.
ONE IMMEDIATE change you can make right now when you're selling or recruiting that can multiply your results DRAMATICALLY.
Your PERSONAL ASSOCIATIONS with others and how they affect your ability to reach your Seminar goal.
Why as WOMEN, our strategy of always having a "Plan B" actually sabotages our success.
The TOP 2 ACTIONS you need to take right away to turn around your business and income FAST (yes, by the end of June!).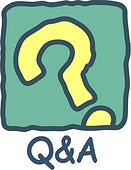 As Chris and I designed the "Seven Strategies For A Fast Finish" audio program, we realized we address all these topics with our coaching clients regularly. We've seen the results they've been able to produce applying these strategies and we can't wait to share them with you.
And because we want to make sure you get the most from this program, we're also including a BONUS Q&A CALL on which we will answer your questions LIVE. So while you listen to the audios, be sure to write down your questions, so you'll have them ready for the Q&A call.
Many of our participants share that these are their favorite calls because they learn the MOST from listening to others' questions and situations. And these are often our favorite calls too because we get to interact live with you.
When You Purchase This Audio Program From Us, You'll Receive:
1. 4 AUDIOS (over 4 hours of high impact training) with us walking you through our complete SSFF course curriculum, step by step.
2. A BONUS Q&A CALL on which we'll be answering YOUR questions, LIVE!
3. WORKSHEETS for every call, to help you follow along and retain what you learn
4. MP3 RECORDINGS of all audios, so you can listen to them over and over on your computer, iPod, or other MP3 player
The investment is only $47 for a limited time. When you look at how much earning potential you have in your business, we're sure you'll agree that learning our strategies for consistently achieving your goals for such a low investment is quite a steal.
And if you're new to our courses…
Here's what others said about our LAST program:
"I thought the first module was incredible and I can't wait for the next two modules. You and Chris have just given so much of yourselves and your wisdom to all of us, and we cannot thank you enough. Your training is literally changing lives!" ~ Jennifer Kyle Herd
"Thank you so much for the program with you and Chris. Very rarely do I ever sleep more than two hours. But after listening, I took one small principle and applied it to my circumstances and I rested better last night than I have in a long time." ~ Vonda Tucker
"Thanks so much!! I can't begin to tell you how much I gained from these three calls. You and Chris are amazing! I will definitely be reconnecting with you in the near future!!" ~ Lynn Canby
"You and Chris shared a lot of valuable tools and things to ponder. I can't wait until the next module!" ~Lydia Wade
Why is it so important to get this life and business-changing information now? Because if you've always do what you've always done, you will continue to get what you have always gotten.
(This is close to the definition of INSANITY, by the way. Doing the same things over and over expecting different results.)
So how would it feel to…
Feel confident and proud of your ability to reach the goal you set by the end of this Seminar year?
Be clear about what it takes to reach this Seminar year goal and know EXACTLY what to do to start of next year just as powerfully?
See the huge financial rewards of moving your business to where you want it to be?
Let us show you how to do this.
Click on one of the links below now to get started…
"Yes Nancy & Chris, I'm Ready to Cross the Finish Line in June with the

"Seven Strategies For A Fast Finish" audio program"

I understand with my low investment, I'll receive the following:
4 AUDIOS (over 4 hours of high impact training) with us walking you through our complete SSFF course curriculum, step by step.
A BONUS Q&A CALL on which we'll be answering YOUR questions, LIVE!
WORKSHEETS for every call, to help you follow along and retain what you learn.
DOWNLOADABLE MP3 RECORDINGS of all audios, so you can listen to them over and over on your computer, iPod, or other MP3 player.
I understand "Seven Strategies For A Fast Finish" comes with a money back guarantee. If before the Bonus Q&A call on June 6th, I decide that it's not for me, I can ask for a "No Questions Asked" refund.
I'm assured this online transaction is 100% secure and after my information is received I will get an electronic receipt and immediate instructions on receiving my "Seven Strategies For A Fast Finish" audio program.
I'm ready to register for the "Seven Strategies For A Fast Finish" audio program by choosing one of the options below.
Please choose one OPTION:
Pay in Full Now for Only $47 (best deal!)
Pay in 2 Easy Monthly Installments of $27

We can't wait for you to get this audio program so we can share with you ALL the great tools, tips and techniques that we have learned and shared with other Mary Kay business owners to help them reach their Seminar year goals! .
Wishing You Success,
Nancy Roberts & Chris Kenney
P.S. Remember, the FAST ACTING BONUS is only good until midnight EDT, Friday, June 1st! So don't miss out. Register now.
P.P.S.If you have any questions that we haven't answered, please call 888-347-2949 and hit "0" and we'd be happy to discuss the program with you.